How to Get a Job in Hawaii Before Moving There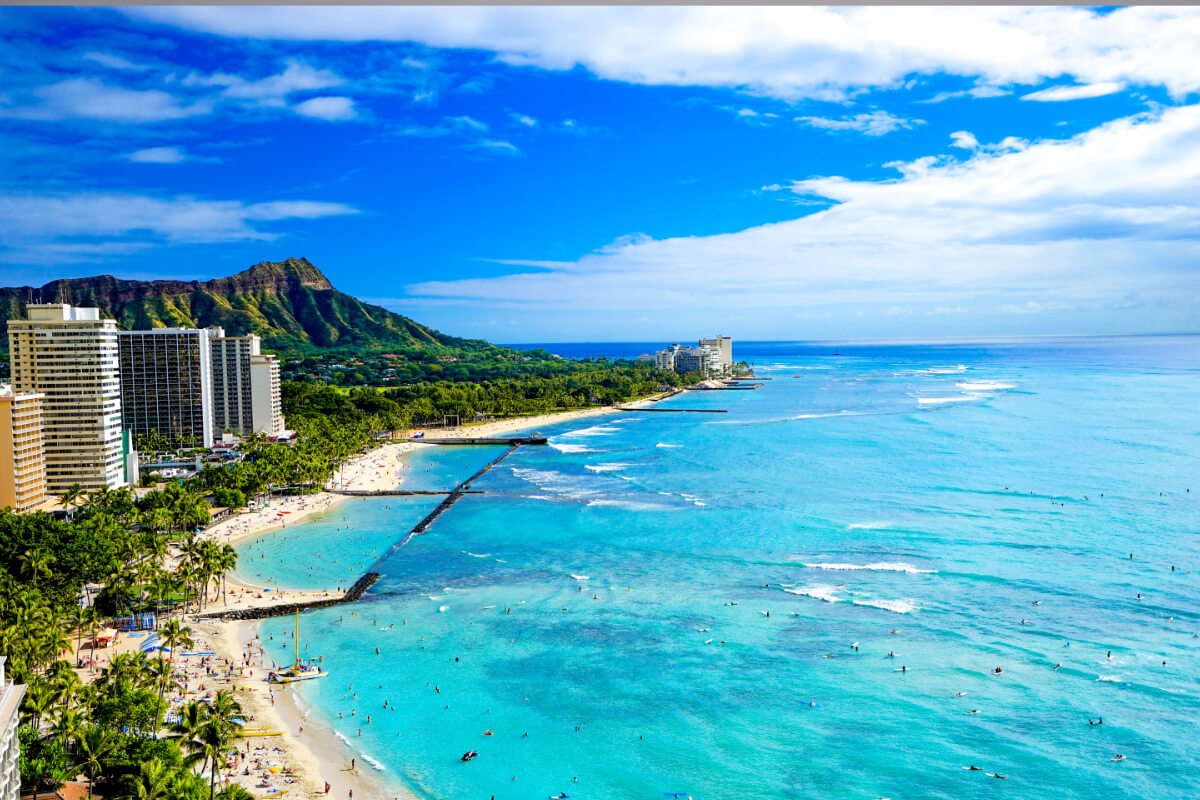 Moving to a new state is scary for a lot of people and for some it's even harder to get a job in this new location. If you've been looking into living in Hawaii, then you've likely considered what it would be like to work there. Although it is a beautiful location, you can't just move there and expect to get a good job right away.
This blog looks at all the different ways you can source employment. Rather than just listing job opportunities, we're going to break down the job-hunting process and take a look at the specific steps you need to take to get a job in Hawaii before moving there.
What to Do Before Moving to Hawaii?
Choose the Right Island
Hawaii comprises seven inhabited islands: one (Niihau) is only for longtime residents, two are sparsely populated, and 4 main islands on which most people live and work. While they all boast great weather and beautiful scenery, you should figure out which one is the best fit for you before moving there.
That said, you should do some research to get a sense of island life before you move. Read through Hawaii residents' surveys to get a better idea of life on the islands and the cost of living. Check the monthly food costs in particular and seek tips for saving money on food.
Online reviews and surveys are not always genuine, so it's best to hear everything first hand. If possible, take a trip to explore the islands, including Oahu, Maui, Kauai, and Big Island. This is a great opportunity to meet people who already work there. Try to make friends right after arriving there because doing business in the Aloha State tends to center around relationships.
Plan Your Life on the Island
Once you've chosen the most suitable island, you can start planning your new life. One of the first things to ask yourself is: "How much money should I save before moving to Hawaii?" Well, it will depend on many factors, including your housing, the cost of health insurance, and other expenses.
Here are some to consider when planning your life in Hawaii:
Decide whether you'll rent or buy a home – housing is very expensive in Hawaii.
Parents with school-age children should consider the quality of the local school district.
Pet owners should think about how they'll travel with their pets and bring them to Hawaii.
Health insurance – look for the options available before moving to Hawaii.
Think about how you will ship your vehicle, whether it is a car, motorcycle, or SUV.
How long you will stay there – while some workers stay in Hawaii for just a few years, others live there 15 years or 20 years (or for the rest of their life).
Tip: Leave the islands once a year to avoid getting "island fever." Many people who work in Hawaii suffer from this type of claustrophobia and feel they're stuck in the middle of the ocean. It will start feeling like a new home after a while, especially when you come back.
Look for Jobs in Hawaii
Can I move to Hawaii without a job? Yes, you can. Many newcomers do just that.
Even so, you will have to find a job as soon as possible due to the high living expenses. The exceptions are remote workers who bring their job with them and retirees.
There are a lot of online platforms where a growing number of people search for jobs in Hawaii. The most popular ones are as follows:
Hawaii Craigslist
Real Jobs Hawaii
Career Builder
Craigslist
Monster
Indeed Job Bank
HireNet Hawaii
Hawaiian Jobs
Related: Best Jobs For Water Lovers in Hawaii
In addition to browsing jobs at these websites and applying for them online, you should also consider consulting with local job agencies to help you find a job before you move. It's always better than blind hiring.
The fields that feature the best-paid jobs include law firms, the medical industry, as well as government and military jobs. People working in these industries can make more than $100,000 per year.
On the other hand, the lowest pay jobs include service jobs like fast-food workers, taxi drivers, tour desk assistants, maids, cashiers, waiters, and receptionists. The average pay in these fields goes from $8 to $12 per hour.
Other Things to Consider when Looking for a Job in Hawaii
Remember that it's pretty hard to find a job on the islands even though the unemployment rate is generally low. However, this depends on your skills and the industry you are looking in.
Some of the most thriving industries include tourism, health care, hospitality, IT, marketing, and property management. Jobs are also plentiful in landscaping, construction, military, government, and retail.
Keep in mind that foreign citizens are required to have a valid work visa (like an investor visa or H-1B visa) to work legally in Hawaii. These working regulations apply to those who are neither U.S. citizens nor lawful permanent residents. So if you intend to work on the islands without a green card, be sure to obtain a non-immigrant visa beforehand.
Final Words
In Hawaii, there are thousands of different job opportunities. But just like anywhere else, you need to have certain skills and expertise to get a remote job. Whether you are looking for a full-time or part-time job, try to find one before going there. Once you get employed, all you need to do is pack and move!