Are You Looking for Employee Leasing Companies In Hawaii?
Companies that lease employees are often a good option for business owners as it allows you to increase the size of your workforce without the many complex administrative tasks.
So what is employee leasing? In short, it is an agreement between two parties, the professional employer organization (PEO), who acts as the employer, and you, the business, who assigns and oversees the daily tasks of the worker.
AIE has been a PEO Hawaii member since August 2015. Contact us today to learn how we can assist your business to its fullest!
What Are The Benefits?
Firstly, it is a way for you, the company owner, to increase and decrease your workforce without going through the many laborious tasks that accompany the hiring process. These tasks include conducting background checks and interviewing as well as many administrative and tax-related tasks.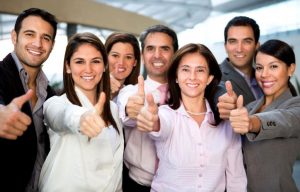 Other Benefits Include:
Payroll Services
HR Support
Managing Unemployment Claims
Handling Worker's Compensation Claims
Filing Employee Payroll Taxes
Administer Health Insurance Benefits
And much, much more
Find Employees Through an Employment Agency
When searching for a leasing company in Hawaii, The National Association of Professional Employer Organizations suggests the following:
The leasing company is licensed or registered if required by your state.
The agreement is reviewed carefully and if possible, get a provision that permits you to cancel with short notice– 30 days.
Look for services that fit your HR needs. Is the company flexible enough to work with you?
Check for banking/credit references and evidence that the company's payroll taxes and insurance premiums are up to date.
Ask to see a certificate of insurance.
Ask for client and professional references, and call them.
Investigate the company's administrative competence. What experience does it have?
Understand how employees' benefits are funded. Do they fit your workers' needs?
Find out who the third-party administrator or carrier is, and whether it is licensed if your state requires this.
We understand that you have more important things to do with your time. As a PEO in Hawaii, we want to help you keep the focus on your business. Our staffing agency is dedicated to helping you find employees that are skilled for the job you are looking to fill. Contact our team in Maui or Oahu today to learn more about how our leasing services can help your business in Hawaii!