Are You Looking for Employee Leasing Companies In Hawaii?
It takes the average employer over three weeks to complete a single hire. Human resources has a long, drawn-out process from posting a new job ad, reviewing applications, contacting qualified applicants, conducting interviews, and performing background checks and necessary paperwork.
When you think about it that's a ton of time and resources spent to hire someone as an official staff member of your organization. It is why a growing number of small business owners on the islands are turning to a Hawaii Employment Leasing Company.
A professional employer organization (PEO) makes the hiring process simplified by handling most of the obligations and responsibilities traditionally managed through the primary employer. PEO Hawaii companies assist companies looking to grow without spending weeks or months on new hires.
PEO Hawaii Leasing Solutions
Those that are native to Hawaii or have made the place a permanent spot after relocation understand the individual difficulties of doing business on the islands. Furthermore, anyone that has ever run their own business comprehends the challenges of posting new jobs, finding qualified candidates, and settling on a new hire.
The hiring process is exhausting which is why turning to an employee leasing company makes so much sense. 
First, employee leasing requires a lot less time for the hiring task. Instead of waiting weeks for a new hire to begin and start employee training, you can get help almost immediately. Aloha International Employment is a leading Hawaii Employment Leasing Company for a reason. 
We conduct all the risk management and serve as human resources during the hiring phase. You can depend on the quality and expertise of the workforce we'll deliver to your business.
Secondly, any dependable PEO in Hawaii should not only provide qualified new hires but also offer payroll business and workers compensation on its behalf. These types of employee services are often the roadblocks that make the hiring process extensive.
AIE offers employee leasing which is fair both for the worker and the organization he or she plans to serve. Small business owners may assign and supervise the tasks of the outside workers (like any other employee) yet not have to deal with payroll and benefits like traditional employees.
Companies that lease employees are often a good option for business owners as it allows you to increase the size of your workforce without the many complex administrative tasks.
So what is employee leasing? In short, it is an agreement between two parties: the professional employer organization (PEO), who acts as the employer; and you – the business – who assigns and oversees the daily tasks of the worker.
AIE has been a PEO Hawaii member since August 2015. Contact us today to learn how we can assist your business to its fullest!
What Are The Benefits?
Firstly, it is a way for you, the company owner, to increase and decrease your workforce without going through the many laborious tasks that accompany the hiring process. These tasks include conducting background checks and interviewing as well as many administrative and tax-related tasks.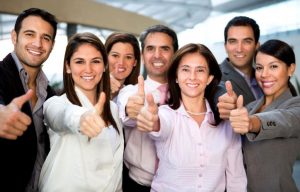 Other Benefits Include:
Payroll Services
HR Support
Managing Unemployment Claims
Handling Worker's Compensation Claims
Filing Employee Payroll Taxes
Administer Health Insurance Benefits
And much, much more
Hawaii Employment Leasing Company Qualifications
Small business owners work tirelessly to build their company into what it represents today. Naturally, it's not easy to relinquish control to someone else when it comes to deciding on the employees that will represent your company.
Therefore, while an employee leasing company is convenient in terms of time and commitment to temporary workers, there are many owners that air on the side of caution when it comes to receiving outside help.
Employee leasing is becoming more common both in Hawaii and inside the continental United States. However, that doesn't make every employee leasing provider reputable and capable of offering consistent and dependable help.
Aloha International Employment (AIE) is a leading PEO in Hawaii because of our excellent reputation from the companies we have helped serve in the past. Business owners applaud our Hawaii Employment Leasing Company for our services which eliminate all of the administrative and HR tasks associated with a traditional hire.
Our employee leasing offers the following benefits:
Targeted Recruiting and Selection

Unparalleled Insight and Performance

Cost-Effective Strategies

Thorough Screening Process

And More!
Our PEO in Hawaii save you precious time and money, and we'll also take every measure to maintain the hard-earned reputation of your business. AIE is fully licensed as an employee leasing provider to back our guarantee!
Find Employees Through an Employment Agency
When searching for a leasing company in Hawaii, The National Association of Professional Employer Organizations suggests the following:
The leasing company is licensed or registered if required by your state.

The agreement is reviewed carefully and if possible, get a provision that permits you to cancel with short notice– 30 days.

Look for services that fit your HR needs. Is the company flexible enough to work with you?

Check for banking/credit references and evidence that the company's payroll taxes and insurance premiums are up to date.

Ask to see a certificate of insurance.

Ask for client and professional references, and call them.

Investigate the company's administrative competence. What experience does it have?

Understand how employees' benefits are funded. Do they fit your workers' needs?

Find out who the third-party administrator or carrier is, and whether it is licensed (if your state requires this).
Get Qualified Help ASAP!
We understand that you have more important things to do with your time. As a PEO in Hawaii, we want to help you keep the focus on your business. Our staffing agency is dedicated to helping you find employees that are skilled in the job you are looking to fill. Contact our team in Maui or Oahu today to learn more about how our leasing services can help your business in Hawaii!