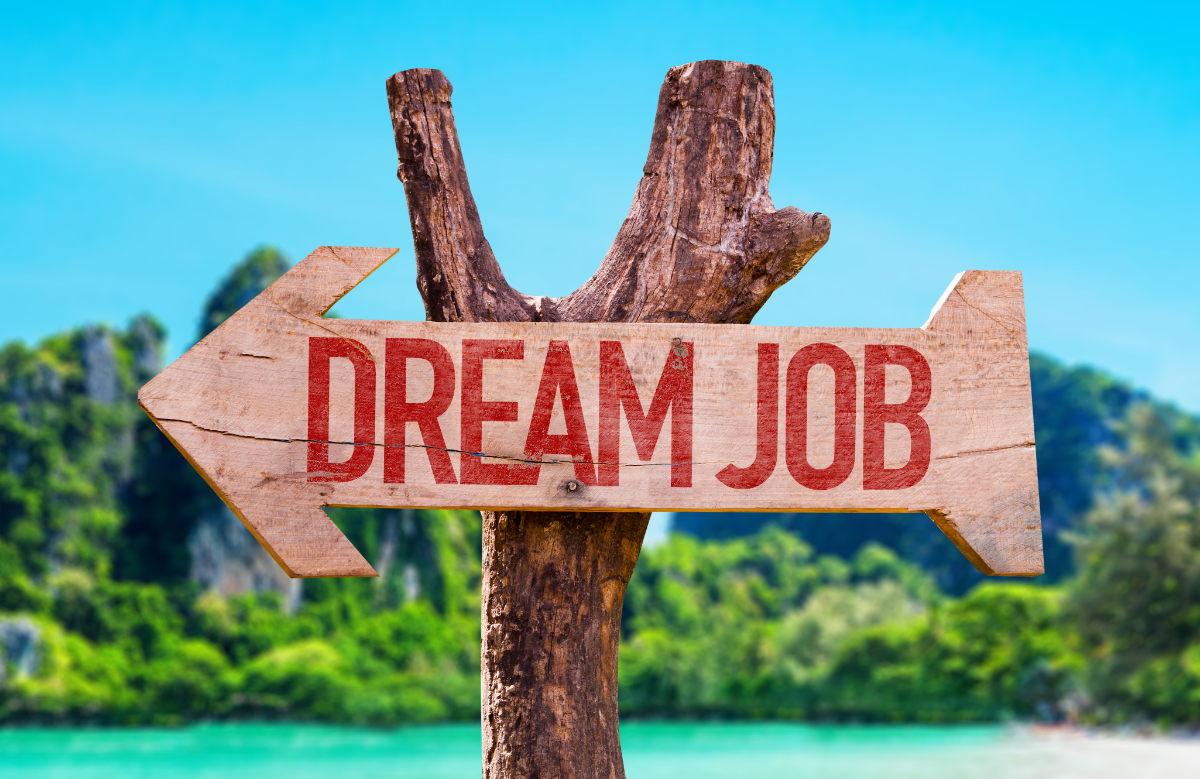 6 Steps Guide to Finding a Career You Love
One may say: "Finding the right career for me is a big challenge." Yes, it is. But with so many career options, finding a career you love is possible. When you're passionate about what you do, it will be easier to work hard and be successful at it as well!
The first step to finding your dream job is to figure out what you love doing so much that you would do it for free. Next, you should look for a career path that aligns with your type of personality and interests when conducting a job search.
So, if you are wondering how exactly to find that right career, read on to discover all the steps to take. We have prepared this 6-step guide to help you find an ideal career, so dive in.
1. Start by Identifying Your Objectives
In today's world, there are many paths to success. The one that most people take is the traditional route of education and then working a job they don't like. This process can be exhausting and demotivating.
This happens because many people don't have a clear idea of their values and goals when choosing a career. As a job hunter, you need to consider your career objectives carefully. This will help recognize the types of careers that are a good fit for you.
Both professional and individual values should be taken into account when targeting specific jobs. To be in a work situation with malaligned values, you will never find happiness, ultimately.
2. List Potential Careers that Meet Your Goals
Once you've identified your values and goals, you are ready for the next step – to explore careers.
Think out of the box and aim to be an open-minded researcher. Perhaps there is an ideal job waiting for you to be discovered. Leverage the power of search engines and online tools as well as online career boards. These tools allow you to discover a wide range of new jobs.
You should use a list or spreadsheet to find an exciting career option that catches your eye. It is also a good idea to use a mind map and a graphic organizer when researching career paths. In addition to visualizing your thinking, this will help you generate your ideas and go from there.
3. Take Different Career Assessments
Do you know what your career path is? If you do, then it is likely that you are already on the right track. If not, then it might be time to take a look at some of the assessment tools available to help you figure out what your next steps should be.
It is best to combine these tools with career tests for the best result. Be sure to take career aptitude tests. An aptitude test is a type of assessment used to predict an individual's potential for success in a given profession. The use of aptitude tests is not new, but the use of technology in aptitude testing is.
Assessments for careers can provide a lot of insight into what type of career and work environment will suit your personality best. This is where Myers-Briggs Type Indicator (MBTI) comes in. It is a self-report, introspective assessment intended to identify psychological preferences and the type of personality.
Some personality tests are more general and cover a wide range of potential career paths, while others are more specific and cover only one or two professions. This can help people identify their strengths and weaknesses, as well as their preferred working style.
4. Go for Interning or Job Shadowing
It could be advantageous to work as a temp in a position that piques your interest. Additionally, consider interning or job shadowing to try out different possibilities to get a sense of what that field is actually like.
Job shadowing is the process of following someone in a profession to learn about what they do. It is a great way for students and people without work experience to explore their interests and career options.
Work on a day-to-day basis with no long-term commitment. After a few weeks, you will get a hang of the duties. This will help you decide whether this temporary experience can turn into your regular full-time job.
Does it meet your expectations? Great! Continue to pursue this career path. It may eventually lead to a permanent job opportunity.
Stay flexible and don't shy away from trying new work experiences. If an opportunity suits your values and goals, give it a try even if it is not something you've planned to do.
5. Evaluate Your Progress Regularly
Consider what you've discovered about potential careers as well as how your objectives have altered over your career hunt. This will help you find out how your goals and thought process have been evolving.
Furthermore, it will allow you to make a wise career option that truly reflects your key values. You should regularly assess your development. That will let you make changes and adjustments as needed.
There are many advantages to using this methodology. One benefit is that the test can be done on a computer or tablet which eliminates any barriers for people with disabilities. Another benefit is that it can measure how long it takes someone to complete the test and how they answer each question which provides insight into their thought process.
Related: How to improve soft skills
6. Ask Your Career Coach or Mentor
Having a good mentor on your side can make a big difference. Many people think they don't need a career coach or mentor, underestimating their power and value. Wrong!
Related: What Makes a Good Recruitment Agency
A mentor can help you with setting up informational interviews, doing assessment tests, making career choices, and much more. So, rather than going alone, hire professionals and work with mentors. This can be of great help when you're making a career shift.
A good mentor is one who helps you boost your career and gives you helpful guidance along the way. That will make your career path less scary and make it less difficult for you to find your dream job. Yes, it is daunting, but it is worth it!