Our staffing agency understands that finding the right job can be difficult, a little frustrating, and even overwhelming. Whether you are seeking full-time employment or seasonal, temporary work, let us help you find a job placement that is best suited for YOU!
Struggling to find your place in the competitive job field in Hawaii? At AIE, we will help you stand out from the competition and get you the job you want and deserve. Offering services as early as 1981, our friendly and professional staff have successfully assisted thousands of Maui and Oahu residents with finding the right job.
Find Employment with our Job Placement Agency

We are dedicated to helping you find a job that will highlight your best skills. Whether you are a laborer or a professional, are seeking full-time employment or are looking for something temporary, we work hard to find the best match for you.
As a full-service employment agency, we won't stop helping you search until you are satisfied. If you find that your job match isn't the best fit for you, no problem. Give us a call and we'll help you find something better suited for your employment needs.
Why AIE when Searching for Employment?
As a job-seeking client at AIE, you have an advantage above other job seekers throughout Hawaii. Here are some benefits of choosing our employment agency:
You can choose among a variety of diverse and challenging assignments
Applicants have the chance to develop and improve work skills
Your chances of being hired long-term increases
You're surrounded by a team of professionals working to help you
We assist you with overall job and interview preparation
Whether you need assistance on what to wear or how to "stand out" from the rest of the job-seeking crowd, we're here to answer all of your questions. You can also browse our BLOG to learn more interview and resume tips.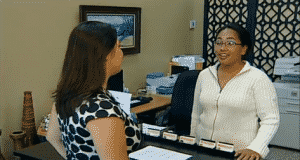 Become an AIE Employee
AIE employees are successful and happy. They have higher rates of job security and more opportunities for long-term employment. They have benefits and can improve their skill set. Need more reasons to become an AIE employee?
At Aloha International Employment, Inc. employees are EMPLOYED!
To learn more about job placement within our company, set up an appointment with us today!