Staffing Options for Your Employment Needs
Since 1981, Aloha International Employment, Inc. has offered some of the best and most helpful staffing options to help your company meet your employment needs.
At AIE, we offer Employee Leasing, Staffing Services, and Employee Proficiency Testing, allowing you to focus on the work within your company. Our goal since the start of our agency has been to offer service and staffing solutions, throughout Maui and Oahu.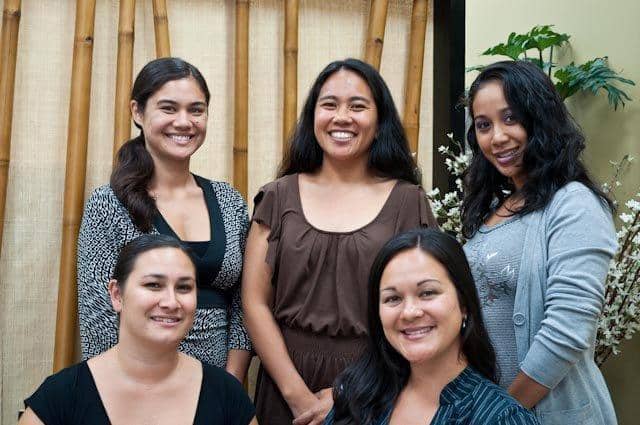 Whether you have a seasonal job that needs to be filled by a temporary and qualified employee or would like to consider a temp-to-hire employee, our professional and friendly Hawaii team will work with you to create solutions and great service. We pride ourselves on matching good people with your open jobs. Feel free to email us and we will in return be as helpful as possible!
Why Do Companies Use Our Services?
We understand the focus and time that is needed in running a business. When you need to hire employees, it can be an overwhelming task. We understand that you often don't have the time or resources to dedicate to this aspect of your company. People looking for staffing options choose Aloha International Employment, Inc., one of the top international staffing agencies in the entire state. At AIE, we will:
Save you the time and money needed to search for new, good people

Search for and create the right staff for the jobs you need to be filled

Offer innovative, helpful staffing options


Complete all of the necessary paperwork/ set up an account needed for a new employee

Make sure your employee has suitable job skills

Ensure that people are eligible for employment and are drug-free
Are you Experiencing Unexpected Staffing Issues?

Do you have an injured or sick employee? Are you in need of extra help on a special, short-term job? Do you have employees on leave from their job? Call us right away for some good options for Hawaii! At AIE, we will work to fill the open jobs in your company. Not only that, we'll work to fill them with great Hawaiians who are ideally qualified and skilled for the job. We'll help you to concentrate on the service of your business, leaving these potential unplanned issues to us.
If you are not completely satisfied with your AIE employee, we will search for a more suitable replacement immediately. We value your company and we want to be as helpful as possible offering staffing options designed to keep your company running successfully. Our services were designed to help your business solve staffing issues fast!
Are you impressed with your AIE employee and want to make them part of your permanent team? We take pride in our qualified and professional Hawaii employees, and can help you make your temporary employee a permanent member of your staff! Together, we can create smooth transitions and are always excited when one of our Hawaii employees takes the leap into a permanent job and starts to build a career.
Call AIE for You Staffing Resolutions
When using a job agency, you need an experienced employment agency you can trust. Our staffing options will be a great asset to your organization as we have successfully recruited employees for businesses throughout Maui and Oahu for decades.
Our Hawaii agency works with temporary and full-time employees for a variety of industries. Trust us with all of your staffing needs and email or call our team today if you are looking to fill an open position at your company or have any questions for us. We take into account all of the job requirements you search for and look beyond just qualifications on paper, we look for the right person.