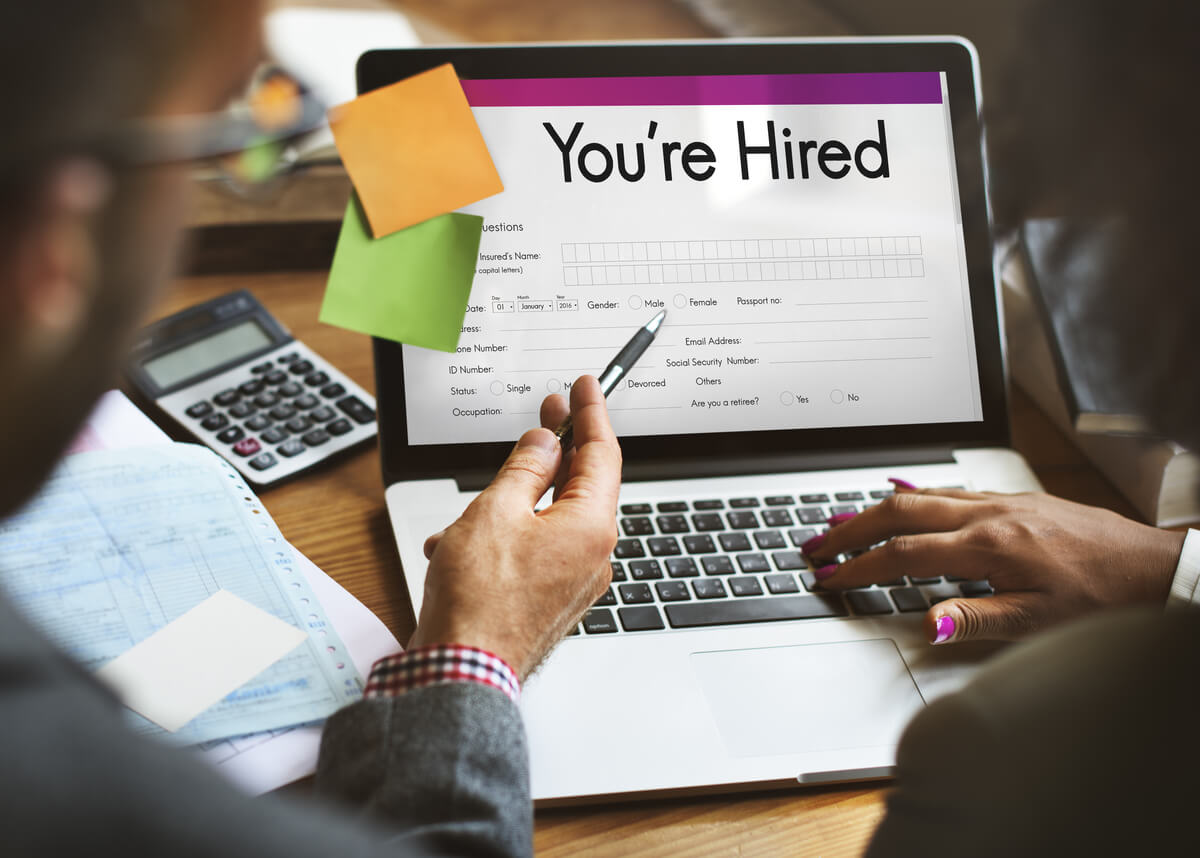 5 Steps To Getting A Job Offer
If one of your wishes is precisely to get a job in your professional sector, we will give you the guidelines you must follow to make it a reality. Keep reading to know the definite steps to get that job and start your working year on the right foot:
Check your curriculum vitae
The first thing you can do to find a job is to try to improve your resume. With this, do you think there is a section that you could complete or some aspect that you forgot to mention? You should not forget to mention the work experience acquired in the previous year, as well as the additional training you have received, such as courses, seminars or conferences in your professional sector.
Remember to also adapt your resume to the job you want to postulate and eliminate unnecessary details, check spelling mistakes and attach a cover letter describing your experience and professional interests to demonstrate to those responsible for recruitment you are the ideal candidate to get that position.
Prepare the interviews in advance
We learn from mistakes. If the job interviews you did previously did not turn out as you expected, you would get many other opportunities to overcome them successfully. Preparing job interviews in advance does not just mean merely obtaining information about the company you're going to and making a good impression on recruiters. It is also about "knowing how to sell yourself", that is, knowing how to highlight and promote the adequacy of your training and your work experience to the job position requested and demonstrate your interest to the selectors in joining their team. Taking into account the reasons why they always discard you in a selection process is another technique that is recommended.
If necessary, write a short presentation speech and practice it in front of the mirror or with a friend or relative a few days before going to the interview. With this practice, you will be able to control the nerves, correct your body language and project a much calmer, confident and professional image before the eyes of the recruiters.
Know your strengths
One of the formulas to getting a good job is to recognize what your strengths are – those capabilities that will differentiate you from the rest of the candidates and that will help you to stand out in your professional area. With this, think about what skills will make you more competent in the position you want to crave for and try to get the most out of them.
Learn well about the labor market
Over the years, new professions have emerged, and companies seek other types of professional profiles for their staff. Find out in advance about which profiles will be the most demanded by companies and if your training or your previous work experience is related to them.
Do not close doors
If you do not get the job of your dream after several search attempts, do not throw in the towel! Take the job search as a daily activity. Send your CV both to the job offers you find on the most popular employment websites and in person. You can also use employment agencies or professional contacts that you have collected in previous jobs.
What do you think about these tips to get a job? Now it only remains to jump with confidence and safety to the labor market to fulfill one of your detailed purposes in your wish list. For more details on job offers and recruitment processes, you can check Aloha International Employment.