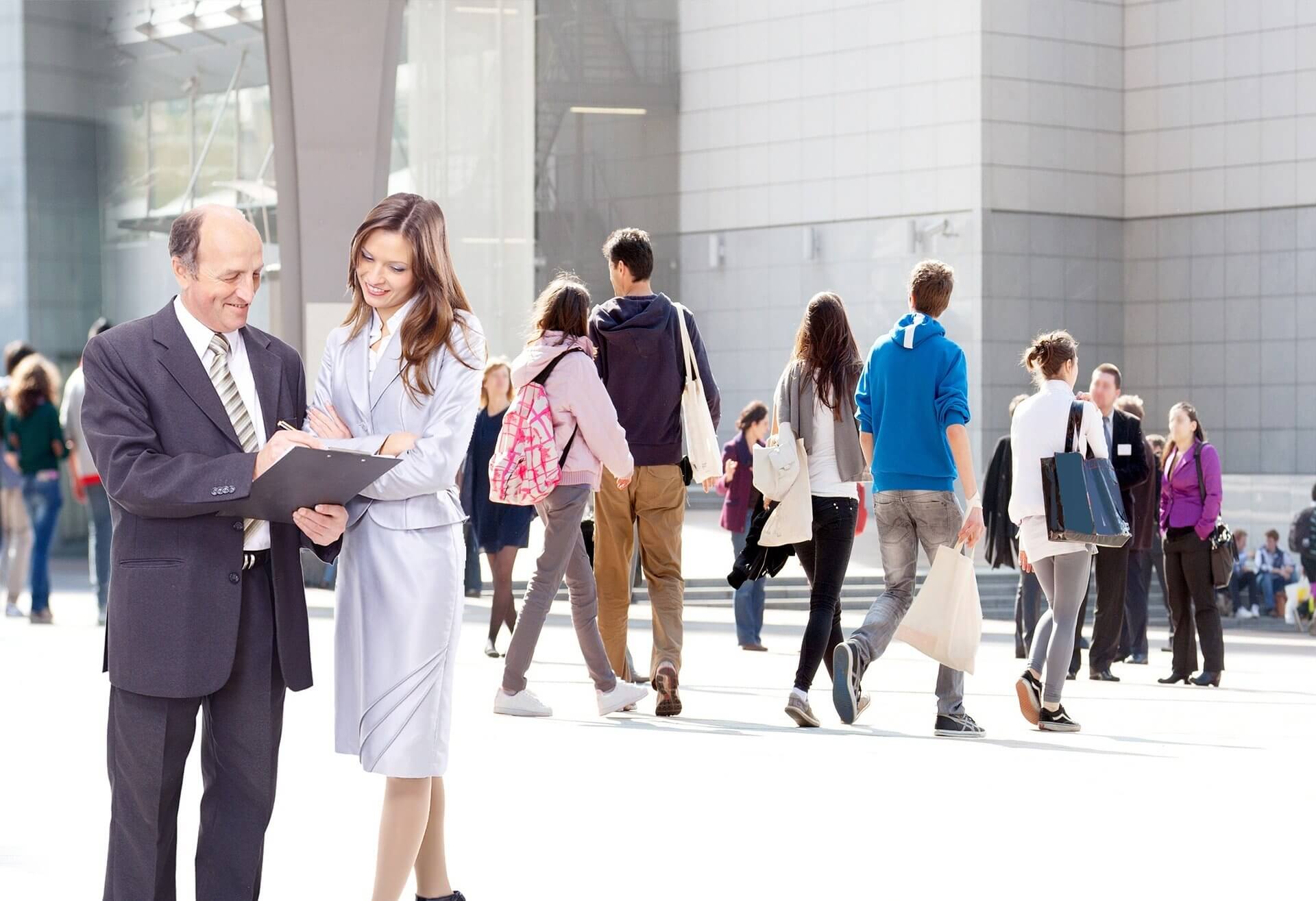 How to Improve Your Skills While Job Hunting
Improving Employability Skills
When you're on the hunt for a new job, you might find yourself waiting for results. At times, the job hunt can take months. To make the most of that time, you can improve your own skills.
How to Improve Employability Skills While Looking for a New Job 
Seek Some New Certifications
Every industry requires different skill sets and education.  It is quite possible to take an online training course be it for technology skills or computer skills.  The options are vast and you can often schedule them in your own time. Employers look at your employability skills in a number of ways: job training, body language, teamwork skills, and work experience.
Many courses and certifications are available online either for free or at a very reduced price. Employers will often pay for an employee's continuing education, so if you are already employed, you might inquire within to see what is available. Do a quick search online well ahead of your job interview, enroll in a program, and sharpen your learning skills!
Having additional qualifications in the form of continuing education can improve your employability and separate one job applicant from another. Consider doing some volunteer work, obtain some soft skills, or even develop an active and professional social media presence.
Every little bit counts. If you can't find any industry-specific certifications, then look for certifications in niches that could improve your employability skills.
Don't discount the importance of a good cover letter. People who are clear and specific about there objectives will likely get more attention. Less generic, more targeted.
Improve Your Education Credentials
Although certifications can improve your employability skills, advanced education can have an even more powerful effect. While are searching for job vacancies, consider what you can do right now. Perhaps you can devote some time to volunteer work. Maybe you meet people who can mentor you. Employers look at taking initiatives as employability skills.
There are always ways to advance your education credentials. If you have a Master's degree, then you can consider continuing education credits. If you have no degree, then you can consider getting an Associate's.
Work On Your Organizational Skills
When you're well-organized, you're productive. By improving your organizational skills, you can move forward in your career and impress prospective employers.
To improve your organizational employment skills, you can offer to coordinate projects in the community. You could volunteer your time at a food kitchen and help them manage their staff. In your community, there are likely to be many volunteer opportunities that can improve your employability, so keep thinking outside of the box. Scan YouTube or other learning platforms that offer quick pieces of training for increasing self-management skills.
You can also participate in your local community groups. You might be able to participate in event management or planning sessions for your local government. By helping out, you naturally develop better people skills.
 Finally, you can work on an organization from your own home. Organize your personal calendar, or work on a new filing system. The internet is full of great tips and tricks for organizing your home and personal life. If you can stay organized at home, you can use those skills at work.
Work On Your Communication Skills
Your work performance depends on your communication. If you have poor communication, then an employer will notice. It could be the reason for you missing out on a job opportunity.
To develop better communication skills, you need to work on your writing and speaking skills. In today's world, communicating via email is just as common as communicating in-person or over the phone.  Consider making some videos of yourself talking to an imaginary audience.  So much of today's world centers around video content, both in the consuming and the producing sense. It is an art form and requires time and practice. The more comfortable you become behind the camera, the more likely you are going to be able to open up another potential job niche for yourself: video.
Working on your speaking skills is as simple as becoming a spokesperson for an event. If you do some research, you can find a local program or organization that needs a public speaker. Toastmasters is a group that allows speakers to contribute on a regular basis. The opportunity could make you a better verbal communicator.
Your writing skills can also improve quickly. Brush up on your basic grammar rules and do some reading. Additionally, you can submit an article for publication. If you don't get published, you might get some valuable criticism. If you do get published, you have something to add to your resume. Submit guest posts to blogs you have an interest in. Get your name out and in circulation. All of your content is material designed to boost your employability skills.
Work On Your Teamwork Skills
Every workplace requires some type of teamwork. Employers value workers who are good team players.
If you have a hard time working with your colleagues, then there are a few ways you can improve. For one, you could take on a role in a local council or board. The role would require you to work as a team with other members. Volunteer your time with people in hospitals, senior care facilities, or special education centers.
Teamwork seminars exist in great numbers – both online or in person. Find an organization/individual who perhaps takes a non-traditional and creative approach to develop teamwork skills.
One of the best (and healthiest) methods is by joining a local recreational sports team. Soccer,  football, and basketball are all sports that depend on teamwork. In addition to improving your skills, you can have fun and stay physically healthy.
Practice Professionalism
Most employers value professionalism. Your professionalism could be a deciding factor for your employment. Fortunately, it's a skill that's easy to improve.
One of the best ways to improve professionalism is to join a networking group. Whether or not you have a current job, you can attend a group and reach out to others. As you do, you learn more ways to be a professional.
By doing some reading, you can also improve your professional skills. Research the leaders of your industry. Stay up-to-date on the latest developments in your niche. If you know all of the big names and the latest news, you will appear more professional. You also might impress potential employers with your industry knowledge.
Why Should You Improve Your Employability Skills?
The job market is a fickle one. Finding work isn't easy; you need all the help that you can get. Developing a broad range of skills is one way to make the process easier and make yourself more attractive to future employers.
Continuing one's education is never really complete; life is filled with opportunities. No matter the form, strive to grow; become a better person; challenge yourself.
New skills don't only help you find work. When you improve your employability skills, you can also get work that pays better. How might your life change if you could qualify for a better position with higher pay?
Getting the Help You Need
Do you still need help with your job search? Contact us at Aloha International Employment. Work with us and we can help you find the job of your dreams.