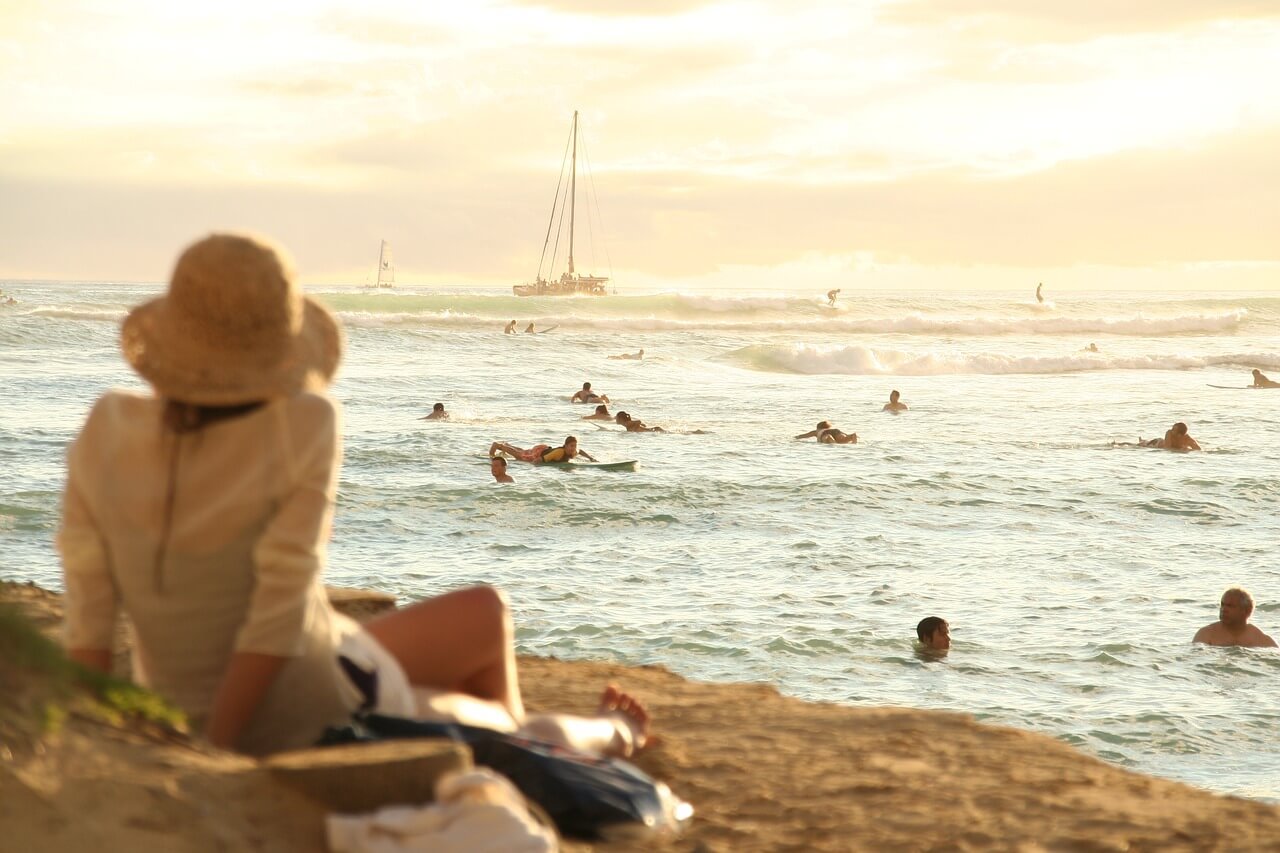 Ways to Make Some Extra Money in Hawaii
Are you planning to move to Hawaii? Or perhaps you are already here looking for jobs on the islands? While The Aloha State has the same job opportunities as a larger mainland city, it still has good options for ambitious professionals and job seekers.
Don't just focus on the most common positions or the highest jobs. The 'gig' market is filled with possibilities, ranging from the house cleaner to the Lyft driver. You should also consider boat tour jobs as well as food trucks and shave ice stands.
There are so many different ways to make money in Hawaii. You could open an Etsy shop for selling old clothing or items, repairing surfboards, working for food delivery services, and so on. You need to be creative and think outside the box. Keep reading to learn how to make some extra cash on the Big Island.
What Is a Good Side Job to Make Extra Money in Hawaii?
Are you looking for side gigs that are easy to get without acquiring additional training or education? Ideally, you want a job with a flexible schedule in which you'll be able to decide when and how much you will work.
Here are a few to consider if you need some extra income:
Delivery driver
Organizer
Personal assistant/household helper
Party planner
Customer service representative
Pet sitter or dog walker
Caregiver or babysitter
In addition, you may consider participating in focus groups, selling your stuff (shoes, clothes, bags, etc.), and working at markets or festivals. If you intend to add a weekend job or part-time position to your schedule, think about getting a micro job in Hawaii. There are various temporary task-oriented positions with no commitment that are easy and quick to do.
How Can I Make Legit Extra Income in Hawaii?
If you are a digital nomad or remote worker looking to make money from home, you will have a wide range of options to do it in a legitimate way. As more people decide to work remotely from Hawaii, the range of money-earning potential has also grown. There are those who make a little extra cash working online, and then others who have full-time, solid positions paying very well.
So, if you're how to make extra money in Hawaii in a legitimate way, look at these options to stimulate some ideas:
Sign up for free gift cards
Watch videos like movie previews, celebrity videos, and news
Take part in surveys
Start an online business or a blog
Become a freelance writer
Test websites
Share your views
Become a virtual assistant
Review stuff
Play online games
What Jobs Are in High Demand in Hawaii?
Finding employment on Oahu is pretty difficult, especially if you seek something specific. While jobs based on tourism are almost always available, the local job market is always tough. Take the unemployment figures with a grain of salt since many employees work off the record and under the table.
Healthcare and construction are also some of the biggest areas that offer plenty of work, so you can find a lot of jobs in these niches throughout the year. Those who have previous experience working in either of these two industries usually don't have a problem getting a job in Hawaii.
You might be wondering, what are the fastest-growing occupations in Aloha State? Listed below are the 10 most in-demand jobs in Hawaii:
Occupational Therapy Assistant
Physical Therapist Assistant
Veterinary Technologist
Cardiovascular Technologist
Diagnostic Medical Sonographer
Respiratory Therapist
Funeral Service Manager, Director, and Mortician
Radiologic Technologist
Registered Nurse
Dental Hygienist
How Can I Save Money Living in Hawaii?
If you plan on relocating to Hawaii, keep in mind that living here is quite expensive. Despite the high cost of living, you can still afford to work and live on the islands by opening your mind and being a bit creative in the process.
There are different money-saving hacks from better energy use to kama'aina (local resident) discounts and shopping coupons. Locals can help you learn how to save money in Hawaii; just watch and shadow what they do.
Many residents join Costco to purchase food in bulk. The membership pays for itself almost immediately and it can save you some serious cash. Aside from that, you should also shop at local farmer markets for other goods. Keep an eye on the monthly and weekly coupons.
Try to reduce your electricity bills and housing expenses by downsizing your living space. Most people do not need as much space as they had on the mainland. Use public transportation — such as Honolulu Rail Transit and Thebus — or commute on a bike. Live simple and save big!