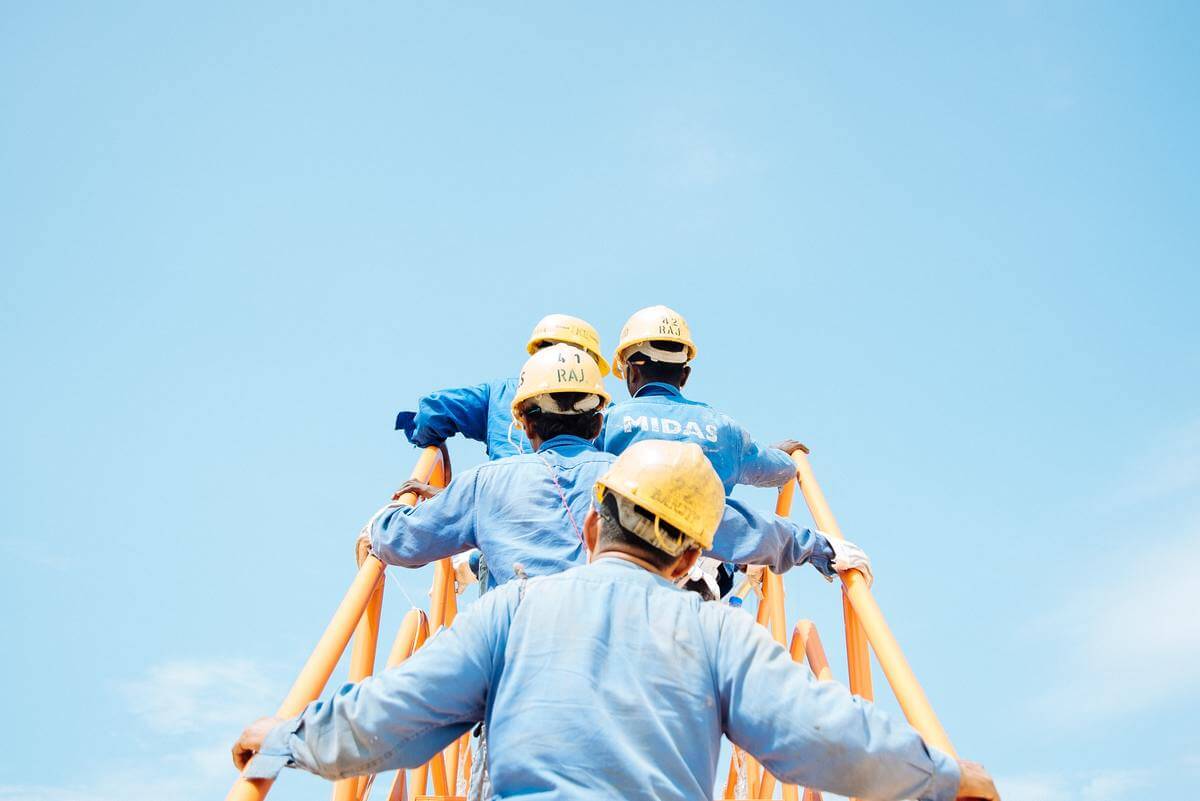 6 Careers in Hawaii That Are Expected to Grow in 2018
Hawaii is and always has been a state of perpetual change, ever since its founding and admission into the Union in 1959. As a growing, progressive state, it is constantly moving on all levels of finance, industry, technology, and in employment. While the state of the workforce is continually in flux due to several internal and external factors, it remains possible to determine which jobs will be of the greatest benefit in the coming year.
Hawaii Job Growth in 2018
It may be too early to look ahead, but because the economy continues to improve, there is no reason to lose hope for the future. The economy is expected to continue its exponential growth beyond 2018 as well, with a rise not only in real GDP, but visitor expenditures and job growth as well. While the job market has been improving, it begs the question of just which fields will yield the best results, and which careers are the most lucrative.
6 Careers in Hawaii that are Expected to Grow
Personal and Home Care Aides
In the last 10 years, home healthcare aides have increased in major areas across the state. The Honolulu MSA projects a 24.7% growth, while it reaches 31.6% in Maui County, 25.4% in Hawaii County, and 25% in Kauai County. Rapid job growth is expected nationally because of the projected rise in the number of elderly people, who are increasingly reliant on home care.
While the majority of patients needing home care aides are elderly, this does not limit the function of an aide. Generally, home care aides assist anyone with disabilities, chronic illnesses, and cognitive impairment. They help with day-to-day activities in the lives of patients who require the assistance necessary to preserve quality of life. In some cases, a home health aide may be able to administer medication to patients, as well as check vital signs under the direction of a nurse or other healthcare practitioner.
Network Systems and Data Communications Analysts
Long-term projections for job growth in this field has also risen dramatically. It is expected to rise 39.3% in the Honolulu MSA and 40% in Hawaii County, with no expected change in Maui or Kauai counties. Growth in this field is expected overall because more and more businesses are implementing newer technologies, requiring greater efficiency and installation of networks.
Newer, faster technologies are mobile networks are being utilized more often and at a higher frequency in the modern job market. And computer networks are critical parts of almost every organization today. Network and computer systems administrators are responsible for the day-to-day operation of these networks, organizing, installing, and supporting computer systems. This can include local and wide area networks, network segments, intranets, and other data communication systems.
Physical Therapists
Home health aide job growth indicates improvement in the healthcare field all around, which also shows growth in physical therapists. The Honolulu MSA projects a 19.6% increase and a 36.4% increase in Hawaii County. Much growth can be attributed to changes on restrictions for reimbursement for physical therapy services by third-party payers. This will increase access to physical therapy services and increase its demand, especially among the elderly.
But they do help people of all ages. Typically, physical therapists help injured and ill people improve their movement and provide pain management. They are often important players in rehabilitation, treatment, and prevention plans for patients with chronic conditions, illnesses, and injuries. A graduate degree and state licensing is required to practice physical therapy.
Personal Care and Service Workers
More proof that a trend is occurring among healthcare professional jobs. While the majority of the growth overall is thanks to home care aides, this area covers many niche fields. In the Honolulu MSA, projected growth for personal care and service workers as a whole is 17%. Maui County shows an 18.9% increase, a 29.6% increase in Hawaii County, and a 17.1% increase in Kauai County.
Though home health aides also fall into this category, personal care and service workers provide more than just these services, which can include housekeeping and routine services. Oftentimes, these types of professionals are hired out on an on-call basis, which could be seen as a downside to job seekers. No certificate is required other than a high school diploma, but some employers may demand training, lectures, and workshop attendance.
Computer Software Engineers – Applications
Indicated by the rise in network systems and data communications analysts, technology is also on the rise. With new technology come new applications. The Honolulu MSA projects a 21.8% increase, while an increase in systems software has been seen consistently across the board in all areas. As has been the case with technological developments, computer software engineers for applications will increase in demand as computer networks continue to grow.
Software developers are the creative minds behind computer programs. Some develop the applications that allow people to do specific tasks on a computer or other mobile device, while others develop the underlying systems that run the devices or control the networks. They often work closely with computer programmers and IT project managers. It requires keeping up to date with modern technology through continual education.
Clinical, Counseling, and School Psychologists
As part of an overall rise in healthcare practitioner jobs, one niche area is with mental health professionals for youths and adolescents. A projected growth is seen in the Honolulu MSA at 3.3% and in Hawaii County at 11.1%, with a minor increase in other areas.
With school psychologists, these professionals diagnose and treat mental disorders and learning disabilities, as well as cognitive, behavioral, and emotional issues, which can include individual, child, family, and group therapies. They may also design and implement behavior modification programs. School counselors help students develop the academic and social skills needed to succeed in school, while some help students choose careers and follow a path to employment.
Hawaii's Economy
The economic conditions in Hawaii are strengthening, and there are many reasons for that. Positive job growth was seen in 2017 and is expected to continue in 2018 as well. In fact, Hawaii ranked second in states with positive employment outlook for 2017 with 23% growth. In Hawaii, job growth was seen in the industries of the retail trade, transportation and utilities, and professional services.
The positive outlook for Hawaii benefits greatly for the tourism industry, which has consistently performed highly. Also under the influence are labor market conditions here and the growth of personal income and tax revenues. But it also takes into account the conditions of national and global economies, as well recent developments. One external, international economy that Hawaii relies heavily on is Japan.
Reports indicate that in 2018, economic forecast in Japan are expected to increase by an overall 1.2% growth rate in real GDP, while the United States predicts an overall 2.5% growth in real GDP. For the U.S., this is a .3% increase. But the tourism industry based on visitor arrivals, visitor days, and visitor expenditures will also grow in the coming year for Hawaii as well. This puts the real GDP growth forecast for 2018 in Hawaii at 1.5%.
Find Your Dream Job Today
Are you unhappy with your current job or want to begin a career? Contact the team at Aloha International Employment to begin a new stage in your life today!