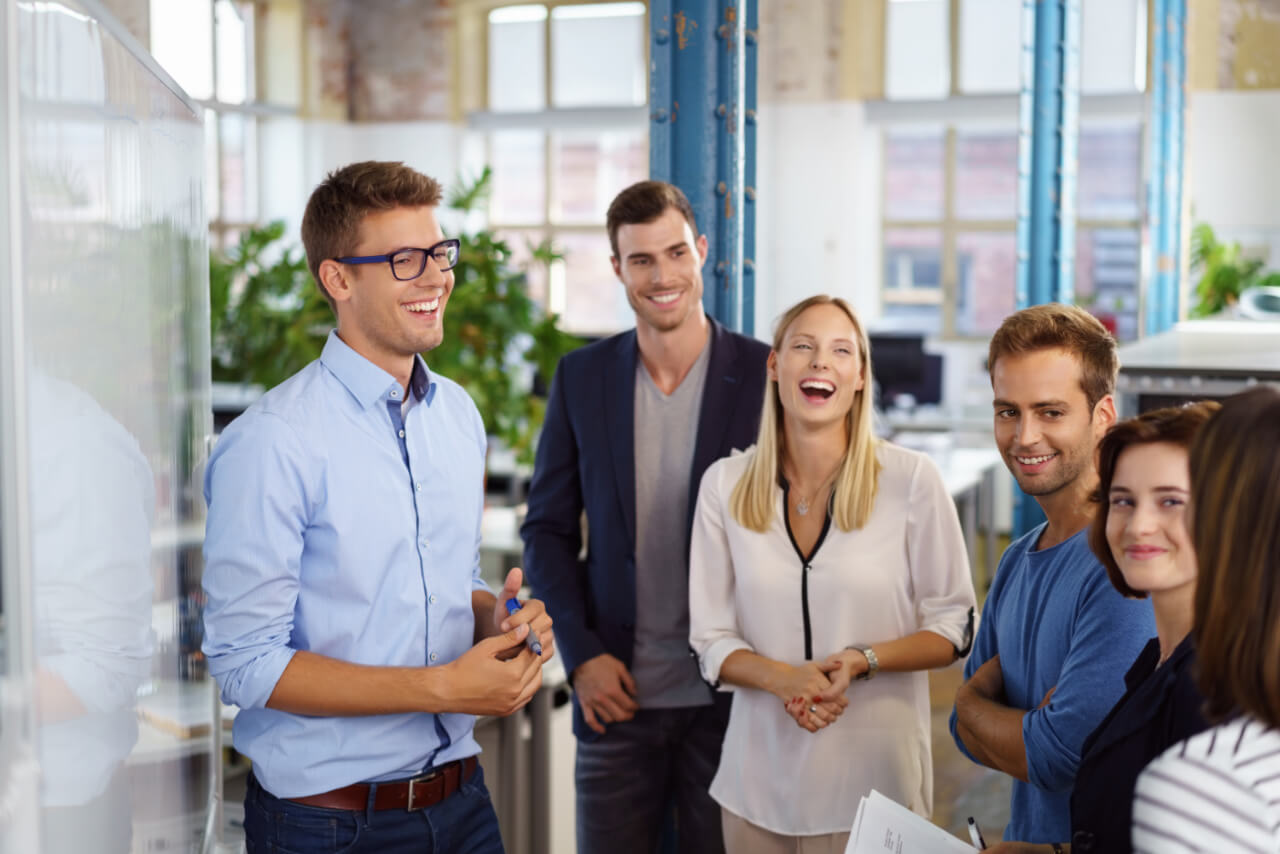 10 Words that Describe Positive Company Culture
When describing workplace culture, it is vital to consider the mission statement of the company besides its ethics, values, and work environment. Creating a positive work culture is easy to say but it's not always easy to put into action. Positive company culture can be defined in so many ways, but there are 10 words to describe work culture within every type of company. Read on to discover them!
1. Collaborative
Workers have been collaborating for centuries, but the way they do it has changed dramatically. In the past, people would work in an office next to each other and collaborate in person. Today, workers are more likely to work remotely or across time zones, which has a great impact on their work-life balance.
2. Connected
It's not just the way we collaborate that has changed. The ways we communicate have also evolved. The invention of email and apps made it easier for people to communicate with each other and stay connected regardless of their location and time zone.
New technologies have taken those communication channels one step further by allowing us to be constantly connected with our co-workers and clients. This allows us to work together easily and share ideas quickly no matter the type of culture at work.
3. Motivating
The motivation of workers is important for employers because it affects their productivity and performance. Therefore, if you want to achieve performance and business goals, make sure that employees are encouraged and motivated. To create an environment where every employee feels good, employers must understand what motivates them and what doesn't.
Workers are influenced by different things. Some people are driven by the salary, the benefits, or the job security. Others are motivated by the opportunity to learn new skills, or to be part of a team. Here are a few tips on how to keep employees engaged and inspired:
Make the workplace more interesting.
Ensure that the work is purposeful and relevant at all times.
Expand employee benefits like tuition reimbursement, performance bonus, paid vacation, and corporate discounts.
Make sure each employee has adequate autonomy.
Create ongoing learning opportunities for employees, allowing them to have broader skill sets.
Assess workload and goals at regular intervals.
Assess and consider a dress code in the workplace.
Design systems to help ensure emotional well-being.
4. Transparent
One of the most important words to describe the culture at work is transparency. Both customers and employees respect and deserve it. This process involves updating co-workers ongoingly and being truthful.
Work culture is considered transparent if the company is open about plans and operations. It can make a huge difference in the work environment within an organization or firm. Remember that your team or colleagues will respect and trust you only if you are always honest. This eventually results in a positive culture at work.
5. Autonomous
Autonomy at work is a key to success for many companies. It has been proven to be the best way for people to feel fulfilled and engaged, which consequently leads to better productivity. Some of the most successful companies in the world have highly autonomous cultures. They can offer their employees more flexibility and control over their work, which drives them towards higher engagement levels.
The idea of autonomy at work is not new – it was introduced in the 1950s by W. Edwards Deming. He believed that if people are given autonomy at work, they will be more likely to take responsibility for their actions and develop a sense of ownership over what they do. This approach is still popular today and it's likely to stand the test of time in the future.
6. Nurturing
Nurturing culture encourages individual employees to improve their productivity over time. This plays a role in setting development goals (both long-term and short-term professional goals). Not every company nurtures employees, though. Leaders are supposed to work closely with each employee, allowing them to grow within the firm or organization.
7. Welcoming
When starting a new job, the first few weeks and days are very important. They indicate what will come after. That's why the onboarding process should be welcoming. Otherwise, employees will be dissatisfied and many of them will resign to work for a competitor.
To avoid this scenario, create a pleasant and welcoming work environment. By fostering a welcoming attitude at work, you'll cause new employees to feel welcome. Make sure they feel like part of a team. This will make them strengthen the organizational culture of the company.
8. Progressive
For a work culture to be positive, there must be positive people. So before you can change the culture at your workplace, you need to change the culture of the people.
Don't hesitate to grow and try new ideas. If you want to improve your workplace culture, you have to change the way your team members think. As a result, the work environment will be more progressive.
9. Innovative
Creativity and innovation in the workplace are of great importance. Make sure that your team has the tools and access to what they need to implement fresh concepts. This fosters trust and also contentment when one is encouraged to use their own creativity.
10. Challenging
Is your workplace culture challenging? The workplace is becoming more and more competitive today. If you want to encourage professional development, then you will have to ensure that the employees are challenged and pushed to evolve, grow, and learn. It's the key to success!
Need more information about our agency? Contact our Maui or Oahu Office!