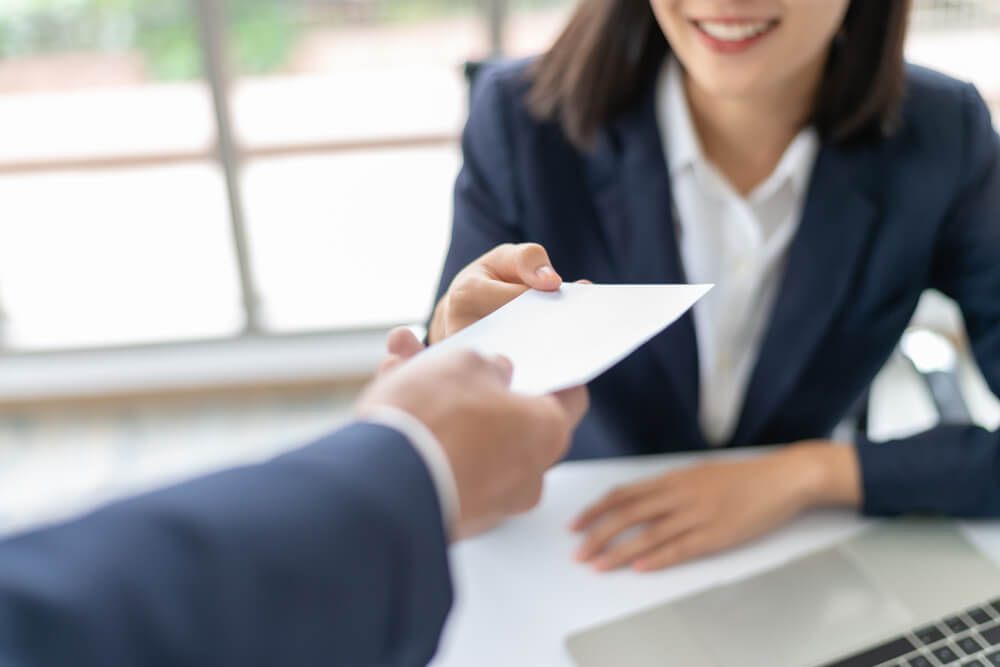 What Does "Employer Name" Mean on a Job Application
If you understand common questions on job application forms, you will be able to perform a job search efficiently and quickly. When filling out an application, one of the things that may be vague is an employer's name. What exactly does it mean?
During the job-hunting process, many forms will ask about your work experience, employment history, previous employers, address and phone number, etc. Aside from the job title, you may also see the name of your prior employer, which can cause confusion.
Is it the individual name (whether it is supervisor or boss)? Maybe it is the company or organization name. What should you write?
What Is Meant by Employer Name?
When applying for a job, you will get an application form in which you are likely to come across the phrase "Name of Your Employer" or "Employer Name" among other things. Don't overthink it too much.
Typically, it relates to the name of an organization or company where you've previously worked. However, the employer name in a sentence may also pertain to the current employer you're working for at the time of application.
It doesn't refer to your supervisor or boss. If your new employer wants to find out who your boss/supervisor was or is now, you will be asked for your supervisor or boss' name.
Why does it matter? Think of it as solid proof that will help your potential employer or hiring managers find out more about your previous workplace and experience.
How to Find Your Employer Name?
This phrase can usually be found in the employment history section. The applicants can include their most relevant or recent jobs on paper applications with limited space. By responding effectively and accurately when filling out job applications, you may have an advantage in the hiring process.
Many online application portals let applicants leave space to add extra work experience, allowing them to describe it in detail. Take advantage of this to elaborate on your professional background regardless of workplace changes.
Why Does Almost Any Company Request "Employer Name" in Job Applications?
In a job application, hiring managers often ask applicants to provide their prior employers' names. Why do they request it? Listed below are some of the most common reasons:
It allows hiring managers to verify the information on the applicants' resumes.
This is an efficient way to measure the qualifications of applicants.
It demonstrates how fit they are for the job position they're looking for.
Employer names can make it easy for new employers to contact references if needed.
It can help managers to decide on the salary level and position to be offered.
It's important for human resources as well since your career history is a reliable indicator of your development after graduation.
FAQs
How Do You Fill Out Your "Employer Name" When Seeking the First Job?
Under "Employer Name" in a job application, you may list the relevant skills and volunteer experience gained somewhere when applying for the first job. If there is nothing significant to highlight, this section can be left blank.
What Should Self-Employment Applicants Put for Their Employer Name?
If you are self-employed, you can write it under your current employer's name. You may put the position title such as "Founder", "Co-founder", "CEO," or "Owner." Those who own registered companies can put the official name of their businesses as the "employer name."
Are you a freelancer? If so, you can say "Multiple Employers" or "Freelance" under this section. Don't shy away from showing your status.
What Do You Need to Write if You Have Had Several Jobs with the Same Company?
Maybe you've worked in more than one position within a company or organization. On paper applications that do not allow more positions for each entry, we recommend using the same employer name several times. Many application portals allow applicants to put multiple positions under a single section.
Takeaway
Whether you want to work for Apple or a small local company, make sure that you answer all the application questions correctly, including the one that relates to "employer name." That can be of great importance to your future career.