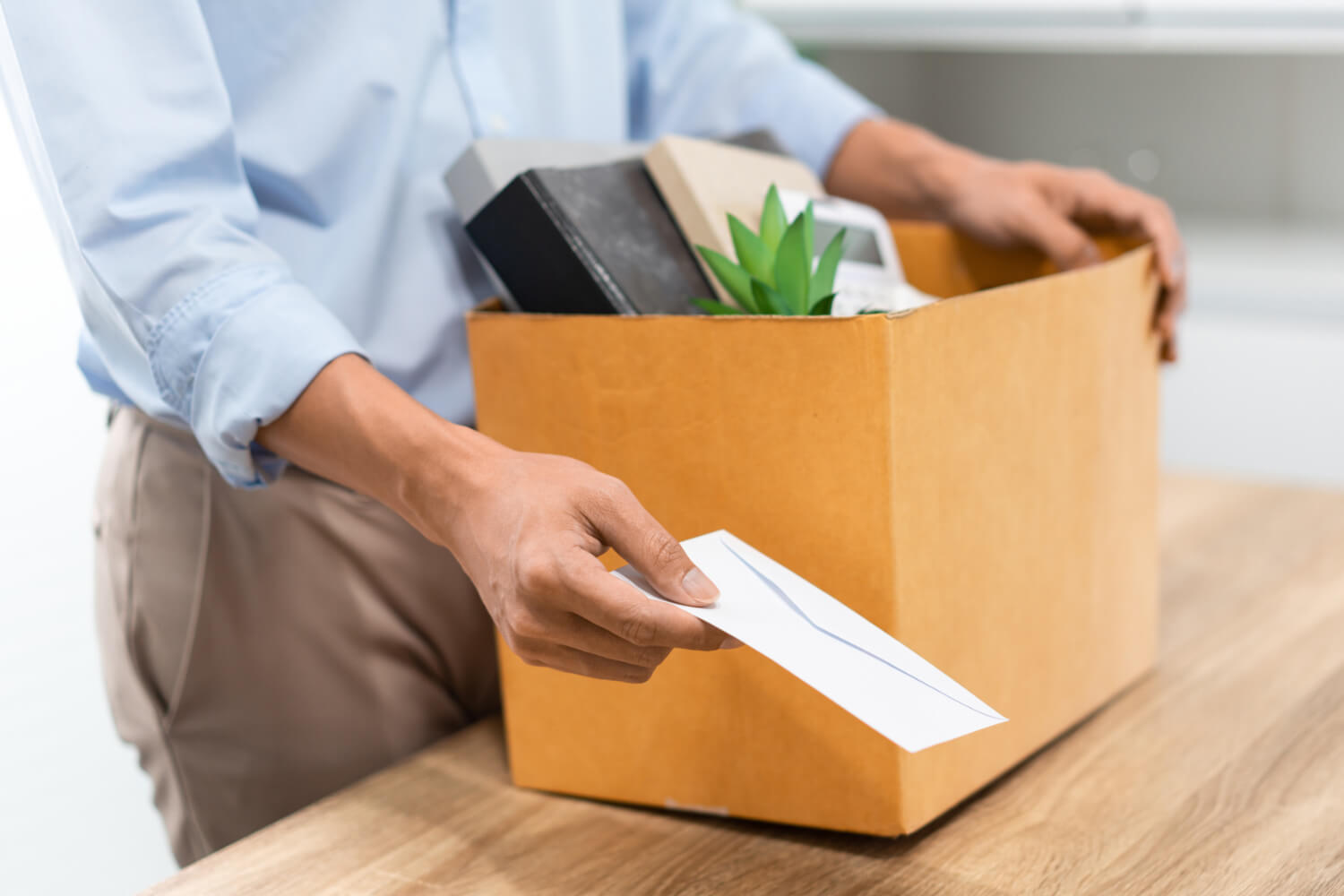 The Great Resignation and Entrepreneurship
The Bureau of Labor Statistics (BLS) research has found that more than 47 million people have willingly left their jobs in the U.S. during the coronavirus pandemic in 2021. This mass exodus in employment has been triggered by the Covid-19 pandemic, known as the Great Resignation.
As a result of the high resignation rate, there is a lack of employees everywhere. For example, many dental clinics and gas stations have cut back on their operating hours as they have had a difficult time finding new workers to replace the ones who resigned.
Read on to find out more about the Great Resignation. We will also talk about hybrid work, switched jobs, remote working, and the future of work. You will also learn how the Great Resignation affected the relationship between the labor market and workers in the United States. Let's dive in!
What Is the Great Resignation and How Does It Affect Job Seekers?
What Does the Term Great Resignation Mean?
The Great Resignation is a term that was originally coined by the journalist James Bridle to describe the mass exodus of people from the Internet in 2018. It is a response to the rise of misinformation, filter bubbles, and fake news on social media and other parts of the internet. However, this term has taken on a different meaning since May 2021.
Anthony Klotz – a professor of management at Texas A&M University – used it to describe the sustained mass exodus at workplaces. Therefore, the Great Resignation (also called the Great Reshuffle or the Big Quit) now refers to the elevated rate at which employees have been quitting their jobs in the U.S. since 2021.
Why Is the Great Resignation Happening?
It is the result of low unemployment as well as strong labor demand. One of the main reasons for this is immunization, which has lessened the intensity of the coronavirus pandemic. Of course, there are also other reasons – we will mention them later on.
This phenomenon started at the end of 2020 and the beginning of 2021. It began after the quit rate started to drop sharply due to big-scale shutdowns that caused a labor shortage all over the world.
Once restrictions were lifted, a lot of companies and organizations decided to resume business. Consequently, job vacancies started to grow in quantity while the quit rate doubled from about 1.5% to roughly 3 percent by late 2021.
What Are the Resignation Trends in the U.S.?
Jason Furman, a Harvard economist, claimed that the growing rate of job openings is following the increased number of people quitting their jobs. What he suggested is that the Great Resignation has been driven by competition among companies and employers.
What are the trends in the United States? What can we expect in the years to come?
In March 2022, around 4.5 million employees left their jobs, and the reason for their resignation wasn't retirement. This represents a rise of about 150,000 from February 2022. It's estimated that 24% of employees are going to quit by the end of this year.
They will be looking for new jobs with different employers in 2022. Nearly 50% of job-leavers switch industries, pursuing new job opportunities. About 9% of respondents already have a new job that started this year, whereas 9% plan to retire soon.
A rising number of people have worked from home since 2021. Many of them don't want to return to the office to improve their work-life balance. One in four remote workers is seeking a new job.
As it turned out, the quit rates are the highest in southern states. Below are the top five states where employees quit the most:
State

Resignation rate in the past 12 months

 
Alaska
4.18%
Georgia
3.86%
Montana
3.69%
Wyoming
3.66%
Florida
3.35%
What Are the Reasons Why American Employees Left a Job Last Year?
As you can see, a huge number of people are still leaving. This is neither a COVID 19-related change to the U.S. labor market nor just another passing trend.
So, why is the Big Quit still occurring? Mostly because of low wages. However, this is not the only reason for a labor shortage in the U.S.
There are many reasons why workers quit their jobs in the United States. Some of the most common reasons include poor working conditions, low pay, and lack of job satisfaction. Other reasons include poor benefits, long hours, and workplace harassment.
A recent survey (performed by the Pew Research Center) found that feeling disrespected at work and a lack of options for advancement are the major additional reasons why people quit their jobs. Here are the top 6 reasons why Americans left a job in 2021:
Low pay – 63%
No opportunities for advancement – 63%
Feeling disrespected at work – 57%
Child care issues – 48%
A lack of flexibility to pick when to put in hours – 45%
Poor benefits (like paid time off and health insurance) – 43%
What Industries Are Experiencing the Most Resignations?
By Percentage
Accommodation & food services: 6.1%
Leisure & hospitality: 5.7%
Retail trade: 4.8%
Trade, transportation, & utilities: 3.7%
Professional & business services: 3.1%
By Numbers
Trade, transportation, & utilities: 2,051,000
Leisure & hospitality: 1,717,000
Accommodation & food services: 1,578,000
Retail trade: 1,469,000
Professional & business services: 1,414,000
Final Thoughts
Working conditions are often poor in many states and many workers are required to work in unsafe or unhealthy environments. Lower pay is also a serious threat to one's quality of life. A lack of job satisfaction is another common issue, with many workers feeling like they are not doing meaningful work.
Poor benefits, long hours, and workplace harassment are also major problems in the United States. These are the main reasons why the Great Resignation isn't over. With approximately 40% of employees who consider leaving their jobs in the next few months, it is highly likely to continue for quite some time.
Check our job listings if you are thinking about a career change.